Fishing Report

October 6, 2016 - Finding the Findable at "The Crappie Hole"

Okay, I ran into this Crappie yesterday evening and asked; "What the heck were you doing yesterday? I stopped by looking for you, but couldn't find you anywhere, the place was vacant."
The Crappie, in its own sweet way replied; "Vacant, no we were there, all of us, the whole school, all day long, are you sure you looked everywhere?"
I explained that we looked along the drop off in 16 to 22 feet of water, and that we checked deeper too, along the breakline in 24 to 30 feet of water. Then I explained that we even went out into the middle of the lake, over the deepest hole we could find. When that idea drew a blank we searched over the flats in 12 to 16 feet of water, but no one was there, except the babysitter.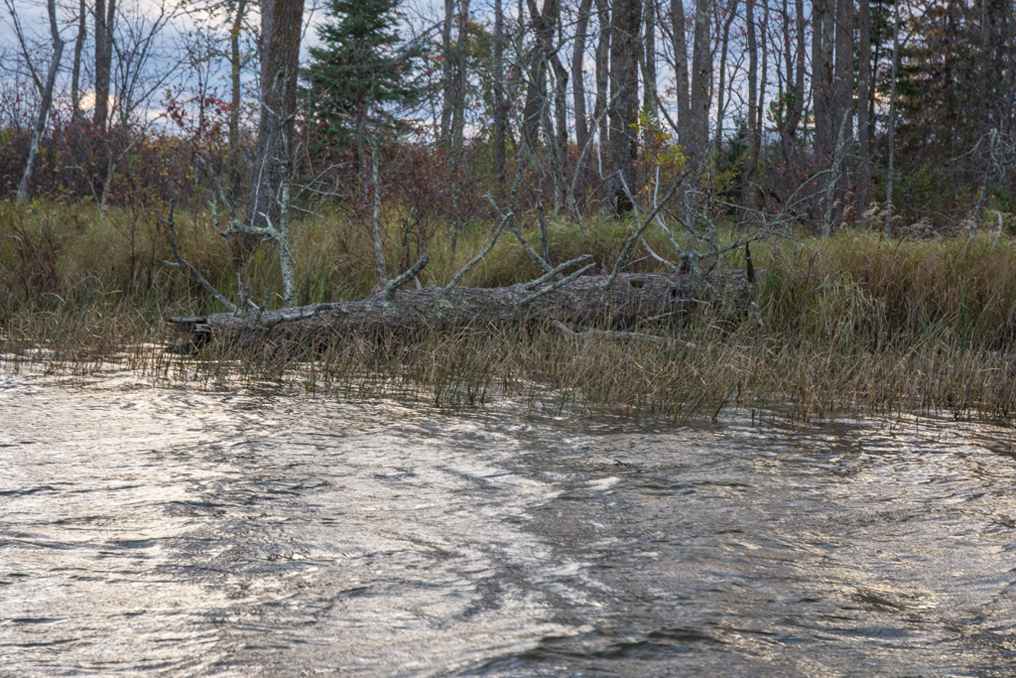 The Crappie, in its own sweet way grinned and without speaking a word, let me know that I'd overlooked something. It was my own fault; I had not looked everywhere. That is at least not soon enough to do much good.
I looked that Crappie straight in the eye and asked; "What the heck are you doing here? It's October and the water temperature is 58 degrees, you're not supposed to be here, explain what's going on?"
The Crappie, in its own sweet way replied; "It's not my job to explain why, it's your job to figure me out!"
Hmm … I think I've heard that somewhere before.
Anyway, since we put so much time into finding 'em, and because it gave us some well-deserved giggles at the end of our day, I wanted to share the final solution to our problem; it may help you someday.
For reasons known only to the Crappies, deep water locations had been abandoned in favor of the shallow breakline. The Bulrush patch that you see in this photo is more typical of springtime locations, but I suppose that food, minnows in particular, were the attraction that drew these Crappies back in from their deep water haunts.
I can't promise you that the fish will do the same thing every day, or on every lake. But if you're fishing a good fall Crappie lake and can't locate them over the traditional deep water habitat, don't rule out the shallow water weed edges. If I would have checked the shallows sooner, it would have made a huge difference in the outcome of our fishing trip.